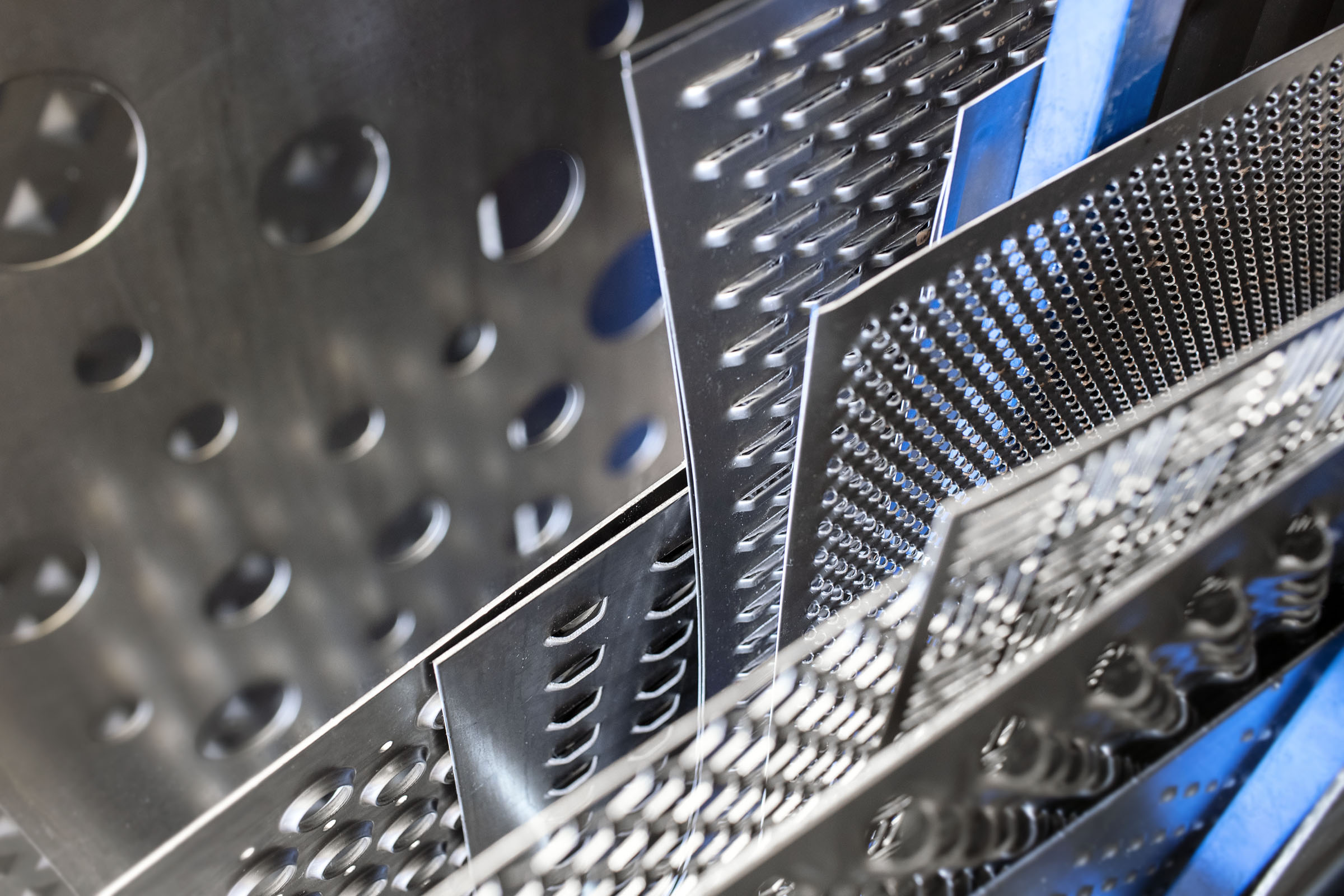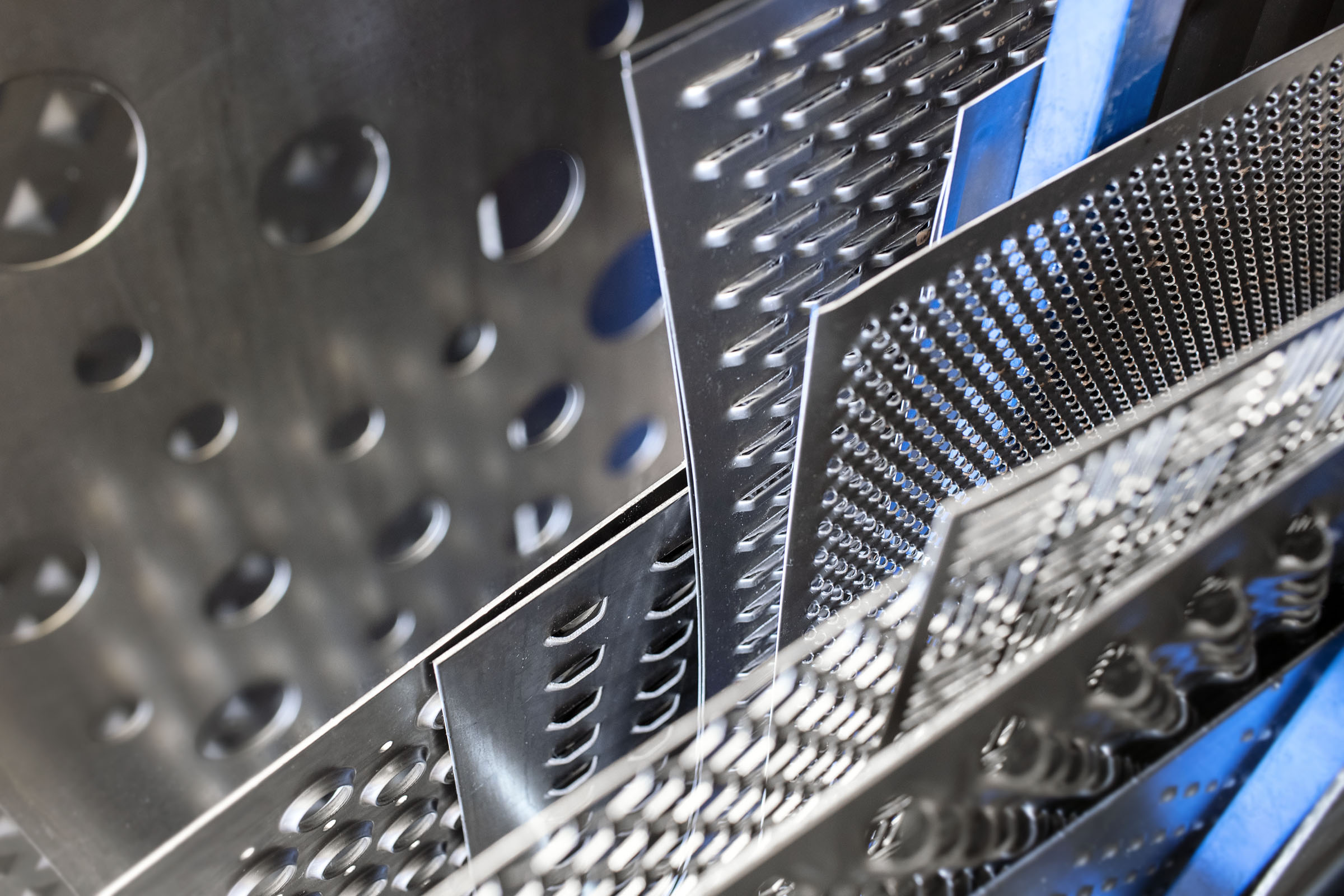 We are the experts for perforated metal sheets
We´re offering even minimum quantities of standard perforated metal sheets with a short-term deliery periods. Materials that are used for standard perforated metal sheets are steel (St 12-03, St w 22, St 37-2), stainless steel (1.4301, among other things polished one-sided grain 240 with foil, 1.4541, 1.4571), galvanised execution (St o2 z, sendzimir galvanised), subsequently hot-dip galvanised (from perforation diameters minimum 8 mm), aluminium (Al 99,5 hh, Almg 3 hh) as well as brass, copper, titanium zinc and plastic-coated in RAL-shades.
The dimensions for standard metal plates are 1000 x 2000 mm, 1250 x 2500 mm und 1500 x 3000 mm; of course we deliver cuttings from these dimensions.
The rounded holes for standard metal plates have a diameter of 0,50 mm to 50,0 mm in staggered rows (Rv); rounded holes in straight rows (Rg) a diamter of 4,50 mm to 20,0 mm, Euro-perforation, square perforation in straight rows (Qg) from 3,00x3,00 mm to 25,00x25,00 mm and slots with squared ends in staggered rows (Lv) from 1,00x20,00 mm to 8,00x25,00 mm. Miscellaneous perforations (stars, ellipses, embossing, squares) are also on our standard repertoire. The material thickness for standard metal sheets ranges from 0,50 to 10,0 mm, depending on the perforation.
Ennepetal is a town on the south border of the Ruhr region with approximately 30.000 residents in Northrhine-Westfalia. Ennepetal belongs to the Ennepe-Ruhr-district. It was named after the river Ennepe, which flows through the municipality. Since July 24th 2012 Ennepetal officially wears the titel "Stadt der Kluterthöhle", referring to the Klutert Cave, which is one of the largest natural caves of Germany with a length of over 5 km.
With the motorway junction Wuppertal-Nord, the motorways A1, A43 and A46 as well as the Bundesstraße B7 in close proximity, the Westfälische Metall-Locherei Franz Fahl GmbH is readily accessible for the main traffic of the surrounding areas between Wuppertal and the town of Hagen.
More information on our hometown of Ennepetal can be found on Wikipedia: https://en.wikipedia.org/wiki/Ennepetal